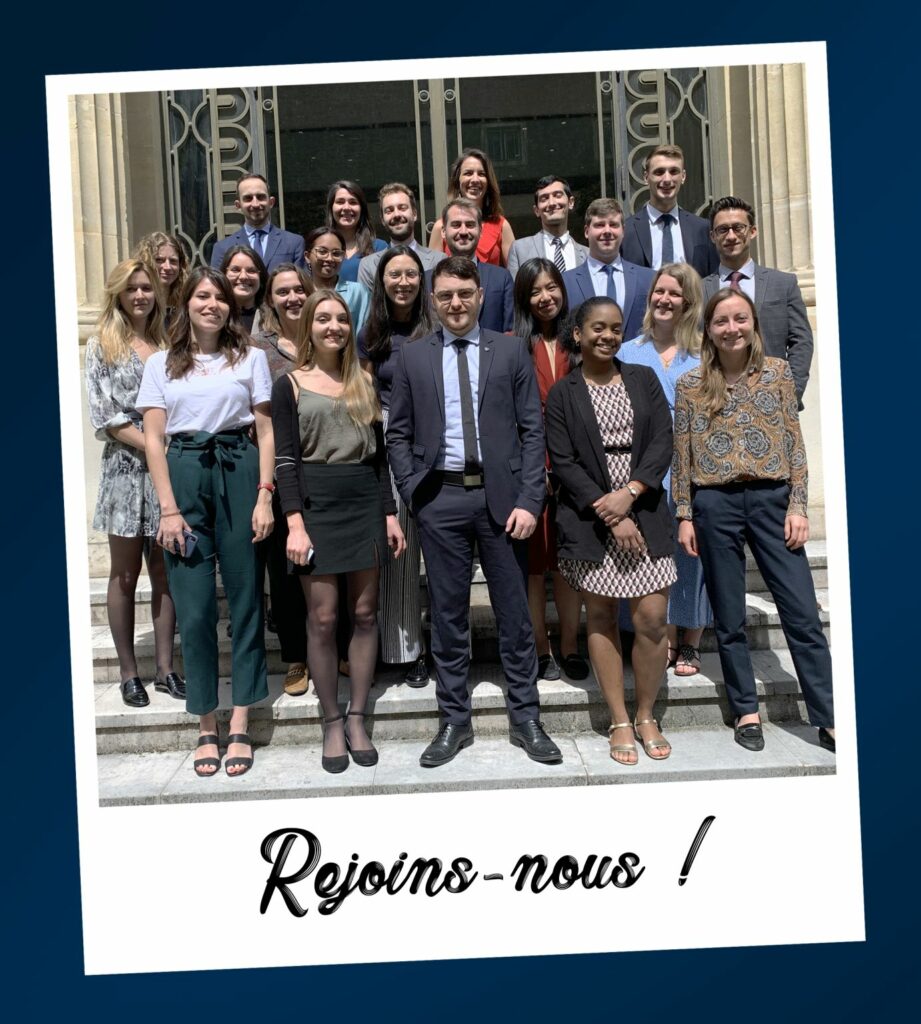 An intern /V.I.E (international work experience) traineeship in an innovative environment
Since its establishment, HeadMind Partners has been helping young graduates build their professional careers through friendly guidance, continuous learning and development opportunities. Our goal? Helping everyone to achieve their ambitions.
A caring environment
Listening, coaching, advising, guiding… this is the role of the teams that provide our interns and V.I.Es with a great professional experience. Composed of a member of the REC team and a Business Tutor, the team that supervises them throughout their experience aims to obtain a permanent contract at the end of it.
Continuous learning
As a consultant, you will be on assignment with our clients, supervised by a tutor on a daily basis. Depending on your background, you will be working on one or more of the following issues: Network, Cloud, Business Application, Machine Learning, Artificial Intelligence, Cybersecurity, Pentest, etc.
Development opportunities
Our employees' advancement is based on a meritocratic logic. This takes into account two main criteria: 1- commitment to the position; 2- investment in the firm. For the Consulting section, a system of grades has been set up internally with three pathways: a common core, a Consulting pathway and an Expertise pathway.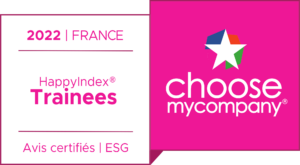 HeadMind Partners has been awarded the "Happy Index Trainees" label for the 5th consecutive year. This label recognises the quality of our trainees' day-to-day experience: professional development, management, work environment and personal satisfaction.
What our trainees say
"I accepted a permanent contract with HeadMind Partners because of the prospects for development and because I feel good in the company. I appreciate the emphasis on monitoring and support within the Group; I know I can build my own path." Maximilien, ISEP Class of 2017
"I am currently doing an internship in the IT department of one of the French leaders in energy transformation. I feel very well-supported by my manager, my business developer and the person in charge of school relations. Everyone makes sure we succeed." Justine, Neoma Class of 2019
Our school partnerships
For many years, HeadMind Partners has been a trusted partner of French engineering and business schools.
The Group's commitment is diverse: it can support faculty and student associations throughout the school curriculum. Courses, simulated recruitment interviews, training and conferences: the Group shares its consultants know-how and expertise with the students.